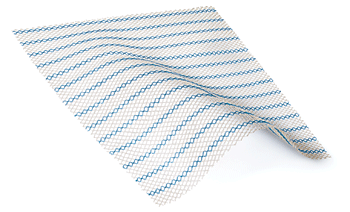 We are investigating claims for injuries people have experienced after hernia mesh surgery. Many complications require a hernia repair procedure. The problems with the mesh include severe pain, adhesions, bowel obstruction, organ obstruction or perforation, fistula, and infection. When problems happen additional surgery may be necessary to fix the problem or to remove the hernia mesh
Hernia mesh is a medical device used in surgery to repair hernias and is sometimes referred to as a hernia screen or hernia patch. Surgeons do not use hernia mesh in every hernia repair surgery, but when it is used the mesh is intended to prevent or reduce the risk of recurrence of a hernia. Because hernia repair surgery is the most common in the country, hundreds of thousands of patients are implanted with this mesh each year.
The FDA monitors the safety of all medical devices sold in the United States by reviewing reports of adverse events that it receives from the medical community, patients, device manufacturers, and other sources. The FDA monitors adverse event report information regarding hernia mesh products.
On April 7, 2016, the FDA published an informational article on its website called Hernia Surgical Mesh Implants. The FDA warned the public about complications that could result from the use of hernia mesh in hernia repair procedures that have been reported, including "pain, infection, hernia recurrence, adhesion, and bowel obstruction." The FDA also explained that hernia mesh could cause other complications resulting from "mesh migration and mesh shrinkage (contraction)."
On May 25, 2016, Ethicon, a subsidiary of Johnson & Johnson, recalled its Physiomesh® flexible composite mesh and issued an Urgent Field Safety Notice. This safety notice advised the medical community that the product would no longer be sold because of the higher than expected rate of reoperation and hernia recurrence.
There are numerous hernia mesh products that are available for use by surgeons in the United States. Complications have been reported for hernia mesh products manufactured by a number of different companies including:
Bard/Davol;
Ethicon/Johnson & Johnson
Atrium/Maquet; and
Covidien.
If you or a loved one had a hernia mesh surgery that caused problems or failed please contact us to discuss the matter. At Solberg Stewart Miller, we charge no fees or expenses unless our clients make a recovery. For further information regarding hernia mesh problems please contact Todd Miller at tmiller@solberglaw.com or call 1.877.237.3166 (toll free) or 237.3166 (Fargo).